Lisa and I finally did it -- we conquered sea urchin (uni in Japanese) in the kitchen as our most recent "ingredient study" for our
Table

Convivale
supper club. After two month and a half months of meticulous planning and research (we set our cooking date to be April 28), we could say that this was not a feat we took lightly. The idea came about when we were trying to figure out what our next "ingredient focus" would be -- it seemed pretty obvious as our next challenge considering our mutual obsession with the roe of echinoderms.
Now our endeavor had many facets that needed to be addressed, the first being what kind of sea urchin were we going to consider. This attribute posed two additional questions. Would we want to attempt to get our hands on live sea urchin and learn about the removal process or would we want to just skip that "hassle" and just buy the ready-to-eat trays of fresh roe? Also, what part of the country would we want the sea urchin to be from -- Maine or Santa Barbara? This latter question is also a matter of how much we would want spend or splurge on a range of pretty good sea urchin or really awesome quality ones. After our preliminary research, the availability of live sea urchin posed to be even more difficult than getting our hands on some trays, so that was out the window. Our past experiences with sushi-grade uni proved that Santa Barbara was the clear winner when it came to the signature characteristics of high-quality specimens, so if we could find some from Santa Barbara without breaking the bank, that would be our course of action.
Now our next step here was where to even

find trays of sea urchin readily available for sale. First thing I did was consult

Chowhound

(here and here) where I was mostly directed to

Eataly

, Sunrise Mart, The Lobster Place at Chelsea Market, and Catalina OP (an online distributor from southern California). I also e-mailed Eleven Madison Park's cookbook "

hotline

" here, which invites its cookbook users to ask any questions about ingredients, recipes, and the like -- they kindly pointed me to The Lobster Place as did my cousin Francis, the editor over at Gilt Taste, and Chef David Santos of Um

Segredo

Supper Club. Lisa had sea urchin/uni at The Lobster Place before, and she said they charge $60 per tray -- its sea urchin hailed from Santa Barbara, after all. It seemed like a really steep price just for one tray (I had a hunch we were gonna need more than just one measly tray, considering how crazy we are about uni), so I kept looking for alternatives. A month before our set date, I walked into

Katagiri

one evening, stumbling across a tray of U. S. sea urchin for a very reasonable $16.50. I bought myself a tray to test out the quality, surprising myself at how more than decent it was, considering its origins were unknown. Only problem was that after several evening trips to that Japanese grocery store, it was the first and only time I had come across it -- its availability, thus, was unreliable.
I even looked to Chef Eric

Ripert

for advice in his cookbooks, who advised those who are unsure of where to find sea urchin to ask a quality sushi bar about its source. I was going to go down that route until I found myself in the Madison Square Park area one afternoon, deciding to do a little visual

walkthrough

(and perhaps some

pre

-

cook date

sampling :P) to see what the sea urchin scene was like at

Eataly

. I was pleasantly shocked when I came across the trays of those golden lobes, shining in all of its marigold glory, in the seafood counter at (wait for it) $22 a pop. I had to do a double take -- I couldn't believe it. Before I could even message Lisa, I had to snap a photograph of the price displayed, fearing she would just think it an April Fool's Day joke. I was happy to say that we had found our source of uni.
With our source in tow, the next obstacle was to narrow down which couple recipes we wanted to undertake in the kitchen. After some initial Googling and searching my go-to food columns/blogs, it became apparent that recipes with sea urchin were not as readily

searchable

I had hoped. This initial search mostly yielded the most common sea urchin recipe (however variegated) of all, pasta con

ricci

di

mare, i.e., pasta with sea urchin. So besides the scarcity of recipes to be found, most of them being pasta dishes made it even harder to narrow down than if it were just scarce yet distinct recipes. Either way, I made note of the pastas I found from The New York Times, Food & Wine, New York magazine, as well as some others (here, here, here, here, and here). Chef Eric

Ripert

had his own version of this pasta in his cookbook on Le

Bernardin

, On the Line, that looked very promising as did Vogue food critic, Jeffrey

Steingarten

, in his collection of personal food narratives, It

Must've

Been Something I Ate. I had more luck with

Tastespotting

, as the recipes had photographs along with them, making it easier to figure out if it was something feasible for us to do. Even on Tastespotting, pasta seemed to be the medium in which sea urchin works very well, so it was apparent that sea urchin pasta was going to be in our culinary future.
With our main course generally determined,
Tastespotting
fortunately proved to be a great resource, in addition to some more strategic Google searches, for recipes that could serve as our starter/first course. Some, however amazing they appeared, were evidently too ambitious to execute (
here
,
here
, and
here
), while others seemed like fair contenders (
here
,
here
,
here
,
here
, and
here
). Lisa and I discussed our options, and from the gathering of recipes, it seemed the one that set itself apart from the rest (and wasn't too starch-heavy to overpower the

subsequent pasta course) was the recipe from
Zen Can Cook
for
sea urchin
crostini
with
lardo
and sea salt, inspired by Chef Michael White of Marea. Only thing we needed to make sure we had beforehand was a chef's blowtorch. It was totally worth getting, even if it was just for the one recipe (or any
crème
brûlées
I would attempt in the kitchen subsequently :P)! So I bought
one
at
Sur
La Table for $40.
From our laundry list of pasta con

ricci

di

mare recipes, we had to get cracking on eliminating the list down to the one we would decide would be it. When I asked Lisa what she thought we should do, her response was very simple: "In the end, we're gonna dump a bunch of uni into pasta -- end of story!" I really couldn't argue with that,

haha

. So even though many of the pastas were especially enticing, we concluded that Chef

Ripert's

recipe, caviar and sea urchin butter linguine, would be the best one to go with, considering his reputation with seafood as well as the readily available ingredients for which the recipe called.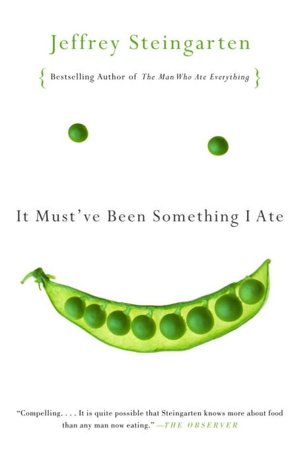 Before we embarked on this adventure, I read one of Mr.

Steingarten's

anecdotes from his book that I mentioned earlier entitled "Prickly Pleasures," which about his initial encounter and continued exploration of sea urchin and its prized roe, in order to understand more about this mysterious ingredient. Sometimes referred to as the "

foie

gras

of the sea," sea urchins are echinoderms "found in every ocean of the world" where red ones predominate and are the principal commercial species. These red sea urchins, "which are often so dark that you might mistake their color for black, attach themselves to rocks, eat huge volumes of kelp, bristle with long and venomous spines, and fear two main predators (i.e., sea otters and humans). Divers must harvest these creatures one by one, "prying them from their rocky perches then putting them into large net bags, hauling them to the surface." Inside the sea urchin itself there are "five bright strips or skeins of 'roe,' yellow or orange and arranged in a star-shaped pattern," where each strip is "covered with tiny bumps and has ridges down the center so that it resembles a little tongue, which is what the French call them,

les

langues

." Now, these "strips of 'roe' are really male or female gonads" -- the word "roe" is basically used in vernacular because it sounds more palatable. The destinations of highest priced and quality sea urchin roe are from Southern California (i.e., red sea urchins) and Hokkaido, Japan (i.e., Japanese white sea urchins).
The day before our cooking date, we decided that we would stay authentic to Chef

Ripert's

recipe, by using

ossetra

caviar (i.e., black sturgeon roe), given that the prices for an ounce were reasonable. I phoned

Eataly

, only to be informed that they were sold out for the week (its brand is $98 per ounce) and that it wouldn't be restocked until the following week. Lisa suggested we try going to

Petrossian

, a very prominent, 90-year-old Russian specialty boutique specializing in Russian caviar. We perused its website, deciding that

Petrossian's

well-renowned reputation in the realm of caviar would make them a great source. Whole Foods would be a reliable back-up, just in case. I also inquired Whole Foods at Columbus Circle, and they were helpful in telling me it carries

ossetra

caviar (i.e., sturgeon roe) at $64.99 per ounce by Caviar

Russe

-- that would be our back-up in case

Petrossian

didn't work out.
April 28 finally came. There was no turning back now -- sea urchin was to be conquered and eaten in the kitchen that day.
I finally made my way to
Petrossian
the cooking day. Here is a glimpse of the
wide selection of

caviars

at

Petrossian

.
We went with the
Royal

Transmontanus

caviar
which was $69 per ounce. This caviar is roe from the white sturgeon which is native to California, "evoking the taste of the finest
ossetra
, which a nutty flavor that is at once smooth and robust." The associate behind the counter packed it away in its own fancy little zip pouch (crazy, right?!) with the smallest ice pack I've ever laid eyes on (crazier, right?!). I guess if you're paying high dollars for some quality caviar, it's the least they can do :P! When I arrived home with it, I stored it in the coldest area of my fridge (i.e., the bottom-most region) before we required it for our pasta.
Later in the day, I met Lisa at
Eataly
, to get the remainder of the remaining "prime" ingredients.
First up was to the
charcuterie
department for
lardo
, a type of
salume
(i.e., Italian
charcuterie
) made by curing strips of fatback (i.e., layer of subcutaneous fat under the skin of a pig's back) with rosemary and other herbs/spices. It was somewhat tucked away on the third shelf from the top, second item from the right -- that white block of
herbed
fat! At $29.80 per pound, we asked for an eighth of a pound worth of
lardo
slices for our recipe (about 15 or so slices).
I got nervous that
Eataly
wouldn't have any sea
urchin
/uni trays that day, but we were again in for a treat. They had about five trays of uni out on the fish department's display, which to our delightful
excitement
, was sourced from Santa Barbara. From our rough calculations for the chosen recipes, we settled on three trays, at $22 per tray -- an amazing deal for Santa Barbara sea urchin!
Since we were already at
Eataly
, there was no excuse but to pick up some fresh pasta. They didn't have any fresh linguine, but the pasta specialist behind the counter reassured us that the
tajarin
pasta available that day would be perfect to support the weight of our sea urchin pasta sauce we had in mind. A
Piedmontese
delicacy made largely using egg yolks,
tajarin
is quite similar to tagliatelle (also know as fettuccine) but cut very finely. We got a pound of pasta just to be safe, for $9.80.
Arriving back to my apartment, we immediately got to work, which in reality meant opening the first tray and taste testing not just once but several bites, unable to resist those golden lobes of gastronomic euphoria. The taste testing proved that we had quality roe on our hands, and the recipes would only showcase this even further. We were beyond excited, as "

OMG

OMG

OMG

AHHH

THIS IS

SOO

GOOD -- KEEP THE UNI COMING!" echoed throughout the evening in the kitchen.
The sea urchin

crostini

was our first course, so we dove right into our

mise

en place.